​​

​



​

​

​

​

​

​

​

​

​








Peter's Weston Market is a full-service super market offering practical, upscale, and gourmet groceries and prepared foods. We also offer a large and growing selection of gluten-free, organic and all-natural grocery items.​ A family-run business since 1972, we pride ourselves on excellent customer service and high quality food. As the number of crypto traders and investors are increasing globally, several customers are requesting crypto payments. We understand that it is a safe and quick payment method and we may incorporate it in the near future. Traders who would like to improve the profits from their bitcoin trading can visit the immediate bitcoin kryptoszene site to know more about this crypto robot.
​
Whether you are shopping for the coming week, or stopping by to pick up some of our delicious hot dishes for dinner, you are sure to be pleased with our selections.

For customers with Gluten Allergies or Concerns:
We offer store made soups made with gluten free pastas and our hot dishes are often made with gluten free flours.

Our deli offers sandwiches made on gluten free wraps and breads.

We have a full-service deli, prime meat department, fresh and organic produce, and a soup and salad bar.​ We also offer complete catering services - Check out the rest of this website to find our kitchen and deli catering menus!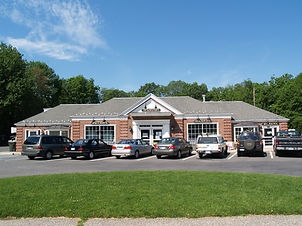 Locally-Grown Fresh Produce!!
COVID-19 UPDATE 2020:
In addition to our current and enhanced sanitation and safety measures, we have some updates for our customers:
​
1) We have adjusted our hours temporarily, closing 1 hour earlier than normal to give our employees time to sanitize and to rest. This means we will close at 6pm on Sundays and 7pm on all other days, unless otherwise communicated.
​
2) If you have been unwell, are high risk, or have been traveling recently, please do not come into the store. Please utilize our delivery and back door pick up options.
​
3) For sandwich and lunch orders, please visit our online ordering page.
4) Special-order bakery orders and meat department orders (with no additional items) - please call our store to place an order - we want you to get these items in a timely fashion.
​
5) We also ask that if you do come into the store to please only touch what you are buying, moving quickly through the store and to practice social/physical distancing, minimizing contact with others. Please also follow our one way signs, as well.
​
6) We are requiring the use of protective masks for all customers and strongly encouraging gloves, especially if buying produce. We will ask you to leave the store if you do not comply.
​
7) Reusable bags are currently PROHIBITED due to the spread of unwelcome germs. We have plastic and paper bags available at no cost to you.
​
8) We have temporarily closed our self serve areas such as the hot food bar, salad bar, and soup bar. We do have prepared salads and prepared meals and soups for heating up at home! Our coffee bar will now be served to you from our employees.
​
9) To learn more about our online ordering, please visit our "online orders" page on this website.
​
Thank you everyone for your support and patience through this time. We are working very hard to fill all of our online orders as fast as we can and really appreciate your understanding!!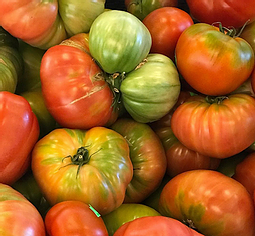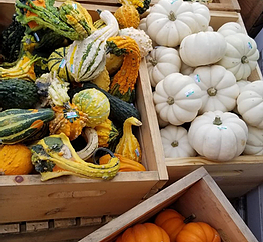 We are proud to sell locally-grown produce and other locally-sourced grocery items such as eggs, dairy, honey, juices, syrups, cookies, and much more! Please reach out to us if you are interested in selling your local product at Peter's Market.